Our Team
Our shared philosophy is to deliver quality products with first-class engineering support. The expertise of our team includes radar interfacing, radar processing, target tracking, camera integration, and user interface development in Windows or Linux. With advanced capabilities in both hardware and software, we create superior solutions for our customers.
We are looking for more great people to join our team. Please visit our Careers page for a list of open vacancies and apply today.
David Johnson
Founder & Director
David founded Cambridge Pixel in 2007. With BSc and PhD degrees in electronic engineering, most of his career has been in software development for image processing, radar tracking and user-interface development. In recent years, he has moved away from development to engineering management and is now mainly involved in strategy and new product definition. Outside of work he enjoys photography and buying new tools.
Richard Warren
Director
Since graduating in Mathematics and Computation from Oxford University, Richard has been specialising in software. He is Cambridge Pixel's co-founder and has overall responsibility for the company's products and their quality. When not at a keyboard, he is happiest hurtling down mountains on two planks or two wheels.
Mark Saunders
Sales Director
With a Cambridge University Engineering degree, and an electronics design background, Mark combines a strong technical foundation with many years of international sales experience in radar, defence and security markets. He enjoys working closely with customers from around the world, helping to solve their problems by understanding their requirements and proposing solid solutions.
Adrian Wild
Technical Sales Manager
Adrian graduated with a Ph.D. in Radar Meteorology. Adrian's experience of radar and sensor systems is in both military and commercial sectors. When travelling to faraway locations, he particularly enjoys the different cultures, sights, and cuisines.
Rob Helliar
Head of Customer Solutions
Rob has worked in the field of electronic warfare and radar ever since graduating with a master's degree in physics. He enjoys overseeing all aspects of customer projects, from sales to installation and beyond.
Andrew Haylett
Principal Engineer
With over thirty years of experience in engineering, Andrew is responsible for pre-sales and post-sales support, product development and product management. He enjoys reading, cycling, beautiful scenery and early music.
Andrew Cecil
Software Engineer
Responsible for software development. Enjoys watching and occasionally participating in motorsport.
Steve Priest
Software Engineer
Responsible for both developing new software products and enhancing existing products. In his spare time Steve enjoys DIY and tinkering with old cars.
Ben Baggott
Software Engineer
Responsible for software development. Enjoys brewing and martial arts.
David Willis
Technical Author
David is Cambridge Pixel's technical author and illustrator and is responsible for preparing manuals, help systems, datasheets and brochures. He also assists with system assembly and functional testing of HPx cards. In his spare time, David enjoys art, crafts and science fiction.
Alan Trojanowski
Head of Marketing
Responsible for brand, marketing, communications, and design. Enjoys promoting the products and services of Cambridge Pixel across different channels.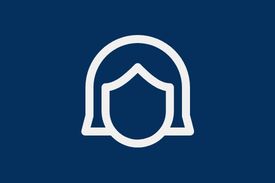 Philippa Sherlock
Office Manager
Philippa is responsible for handling orders, shipments, invoicing, purchasing and general office administration. Outside of work, she enjoys walking, swimming, rugby and skiing as well as theatre and travel.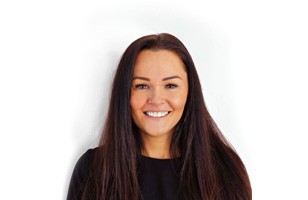 Natalie Hanlon
Sales & Marketing Administrator
Natalie assists with administration relating to sales, marketing, shipments and general office support. She enjoys speaking with customers and helping them get through to the right person.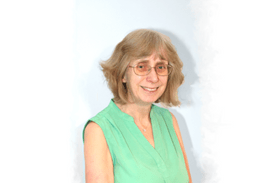 Ceri Johnson
Financial Controller
Ceri is responsible for Cambridge Pixel's finances and book- keeping. She has a BSc and PhD in mathematics and until recently was a teacher in Cambridge. When not adding up numbers, Ceri enjoys running and gardening.